About US
Marlene Street Community Resource Centre (MSCRC) is a United Way Member Agency located at the Marlene Street family public housing development in St. Vital, Winnipeg.
For over two decades, we have provided a family resource centre that aims to support youth, adults and families in realizing their capacity for growth and success, while working to strengthen the community's health, stability and safety. We engage with people at a grass roots level through programming, skill building and outreach.
The Marlene Street community is currently comprised of the following demographics: Over 80 families housed at the development; Nearly 40 per cent are Indigenous families; 16 per cent are newcomer families; Over 70 per cent are single parent families; Families are low income and struggle with socio-economic issues such as addiction, intimate partner violence, food insecurity, CFS intervention and unemployment.
Our Centre has evolved significantly over recent years, including doubling its staff and extensively growing its programming and daily drop-in attendance. MSCRC staff have been developing a harm reduction approach to assisting and supporting clients.
Vision & Mission
Vision : To support youth, adults and families in realizing their capacity for growth and success, while working to strengthen the health, stability and safety of the community.
Mission :Engaging with people at a grassroots level through programming, skill building, outreach and also based on the needs they express. We acknowledge and implement community-driven needs.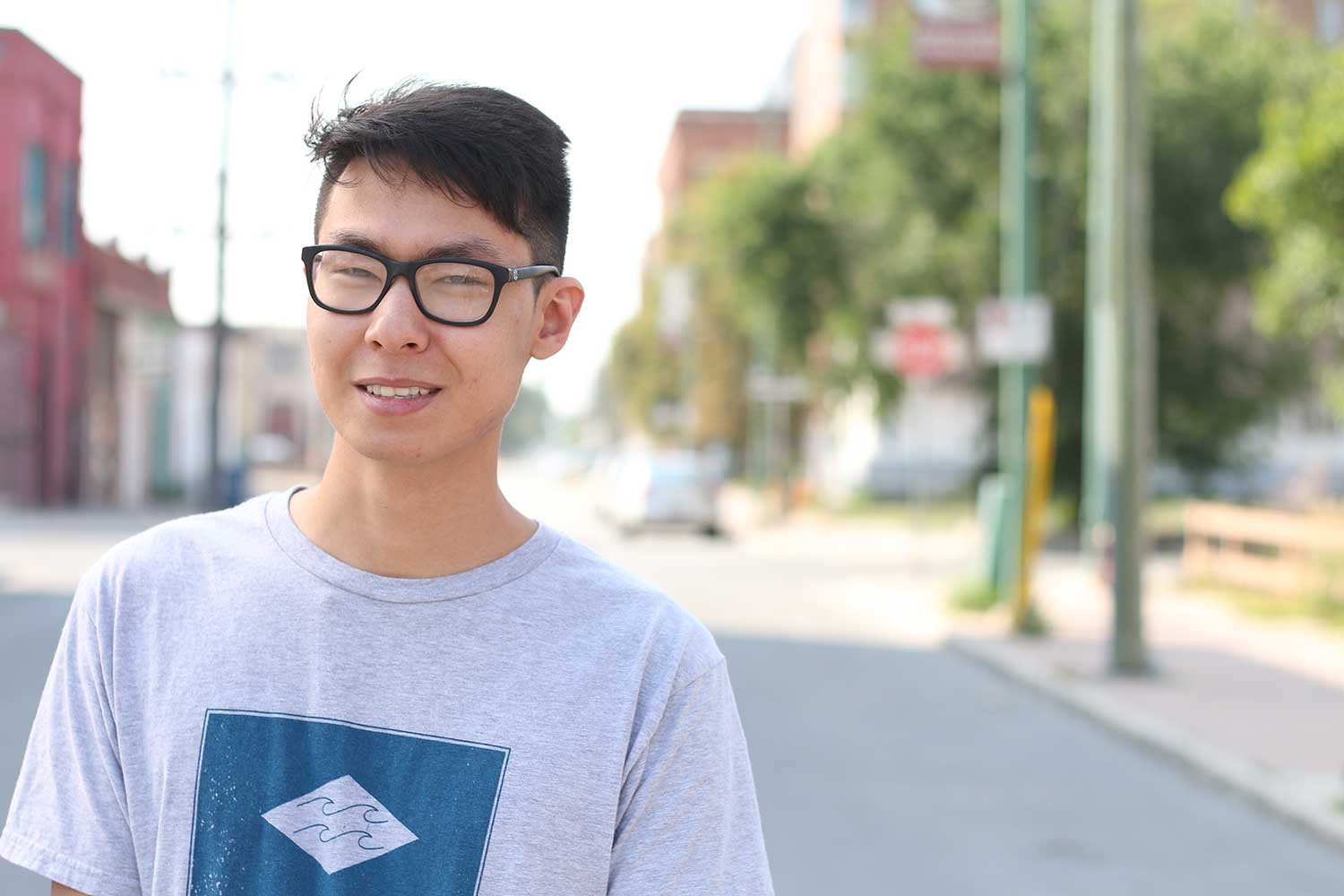 MSCRC helped him stay away from drugs, crime
"When I was in the Centre doing something I never really thought negative things".
Growing up in a single-parent home in a Manitoba Housing complex, Nasrollah says he knew about the hardships that came with poverty.
"Early on I got to know that the standard of living here is really low. I just knew that."
He saw some kids in his community turning to drugs, and to property crime. He says he was also tempted by those things, but he found a way to stay away from them.
"The way I would not do it is by being busy. By going to the centre," Nasrollah said.
The centre Nasrollah found is a United Way Winnipeg donor-supported family resource centre in St. Vital that supports young people with programming to boost confidence and belonging. They also offer family and individual counselling, community outreach, job search help, food and clothing depot programs to build strength in the community.
When he was in Grade four Nasrollah remembers a friend inviting him to the centre to make food in the cooking program – one of many programs at Marlene Street that give kids practical learning and nurture healthier living.
"I love cooking. I still love cooking, but I'm not very good at it."
The centre also helped Nasrollah with his mental wellness.
While there, engaged and engrossed with his friends, he thought less about his negative body image. Since he was very young he felt he was too skinny. The feeling was always in his mind, and he was embarrassed and self-conscious about it. The centre took that feeling away.
"When I was at the centre I never really thought about negative things. I was too busy doing something that I enjoyed, and being with other people."
Today Nasrollah is attending school to be an electrician, and he's glad to know the family resource centre is still going strong and giving kids in his community an important place to be.
"I can't emphasize enough how important a place like this is. I can't really put it into words."
Original story written by United Way Winnipeg
Help give people like Nasrollah hope. Donate today.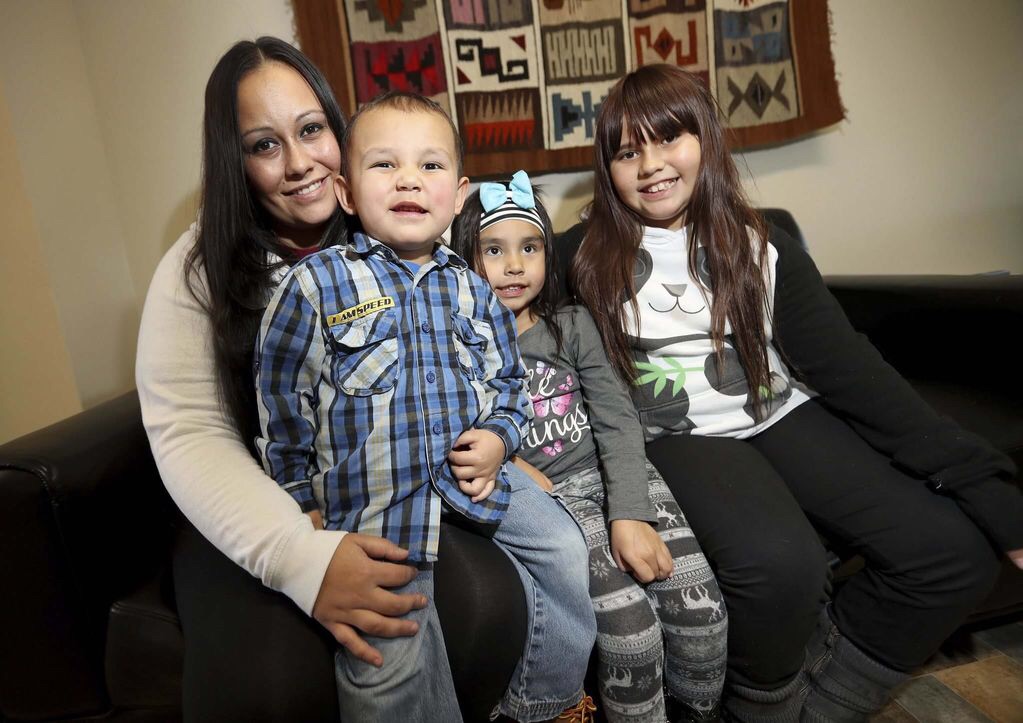 Friendly place to network with parents
Programs build self-esteem
Sometimes you want to go where everybody knows your name.
With a nod to the theme song of the TV sitcom Cheers, the Marlene Street Community Resource Centre is exactly the kind of place where people know each other by name and make community connections.
"They have amazing programs there, for kids and adults," said Kayla Lamirande, 27, who has daughters Haylie, 10, and Kaliyah, 4, along with son Leland, who will turn three Thursday.
"It gives me the opportunity to get out there and meet different parents, my neighbours around here. I feel comfortable going there anytime, really. It really helped me have that confidence in meeting new people. I trust everybody there. I just feel so welcomed."
Lamirande found out about the Marlene Street centre, a neighbourhood family centre core-funded by United Way Winnipeg, when she moved to the area about six years ago. She saw a newsletter from the centre that executive director Angela Konkin had been putting in residents' mailboxes.
Lamirande started going to the parenting program called Nobody's Perfect, and now she's a facilitator along with Konkin.
"We ran the program (recently) at Lavallee School, and it was a big success. We had six mothers come in, and it was just great," Lamirande said. "I feel more comfortable and confident in myself because of the parenting program that we did. We discuss anything from stressful situations to helping people budget and their financial issues, ideas for positive discipline with kids, how to tell if something is bothering your kids, if they're stressed out and how to talk to your kids about it."
A single mom to her three children, Lamirande is having the same life experiences as her students.
She's juggling parenting with daily responsibilities while going to college full time.
"I work with the things I teach to other parents, like positive discipline. When I was pregnant with my son, my youngest two are only a year apart, so I had that fear. I'm a single mom, how am I going to do this, how am I going to manage with two toddlers?" she said. "I've taken healthy-relationship programs (through the centre) and honestly, they've helped me out so much. I feel like I'm being a really good mother, and I'm more confident in raising my kids by myself."
Lamirande is attending Robertson College and will complete her medical office assistant program June 12. Her dream is to settle into a new career and be there for her children as they grow.
"My kids are my biggest motivation," Lamirande said. "My oldest is the biggest help of all. She helps so much. When I come home from school, I've got to cook the kids supper, I've got to bathe the two little ones, and I've got to sit down and do my homework. She must see me tired because sometimes she'll just go and do the dishes or she'll just start cleaning up. I don't even have to ask her.
"Every day she tells me how proud she is of me, and she tells me I can do it."
Haylie participates in the after-school program, which includes a homework club, among other youth programming, which is free and available on a drop-in basis for children aged seven and older. There are also programs for preschoolers and parents to meet for coffee and crafts.
The centre puts on seasonal family events such as a Christmas party in December and a multi-cultural day in June, holds clothing drives and offers adult drop-in opportunities where residents can use the computer lab, fax machine and photocopier.
Lamirande said she could feel herself slipping into a depressed state a few years ago, sitting at home wondering what she could do about it. The support she found at Marlene Street and going to school have changed her life.
"I'm happy, and I'm thinking of a future for me and my kids," Lamirande said, adding her goal when her children are older is to become a paramedic. "It's showing my kids, too, that Mom can do it, we can do it. I always tell them, 'You follow your dreams, no matter what.'"
United Way Winnipeg supports 24 neighbourhood family centres that helped about 35,000 families last year. In the Three Years for a Better Winnipeg plan unveiled this fall, United Way has committed to connecting 2,700 more families with help at centres in their communities.
If you would like to help provide more support for families in need, please donate to United Way online at www.UnitedWayWinnipeg.ca or call 204-477-UWAY (8929).
Original story written by Reporter Ashley Prest Posted on Winnipeg Free Press
Help support family programming at the centre. Donate today.